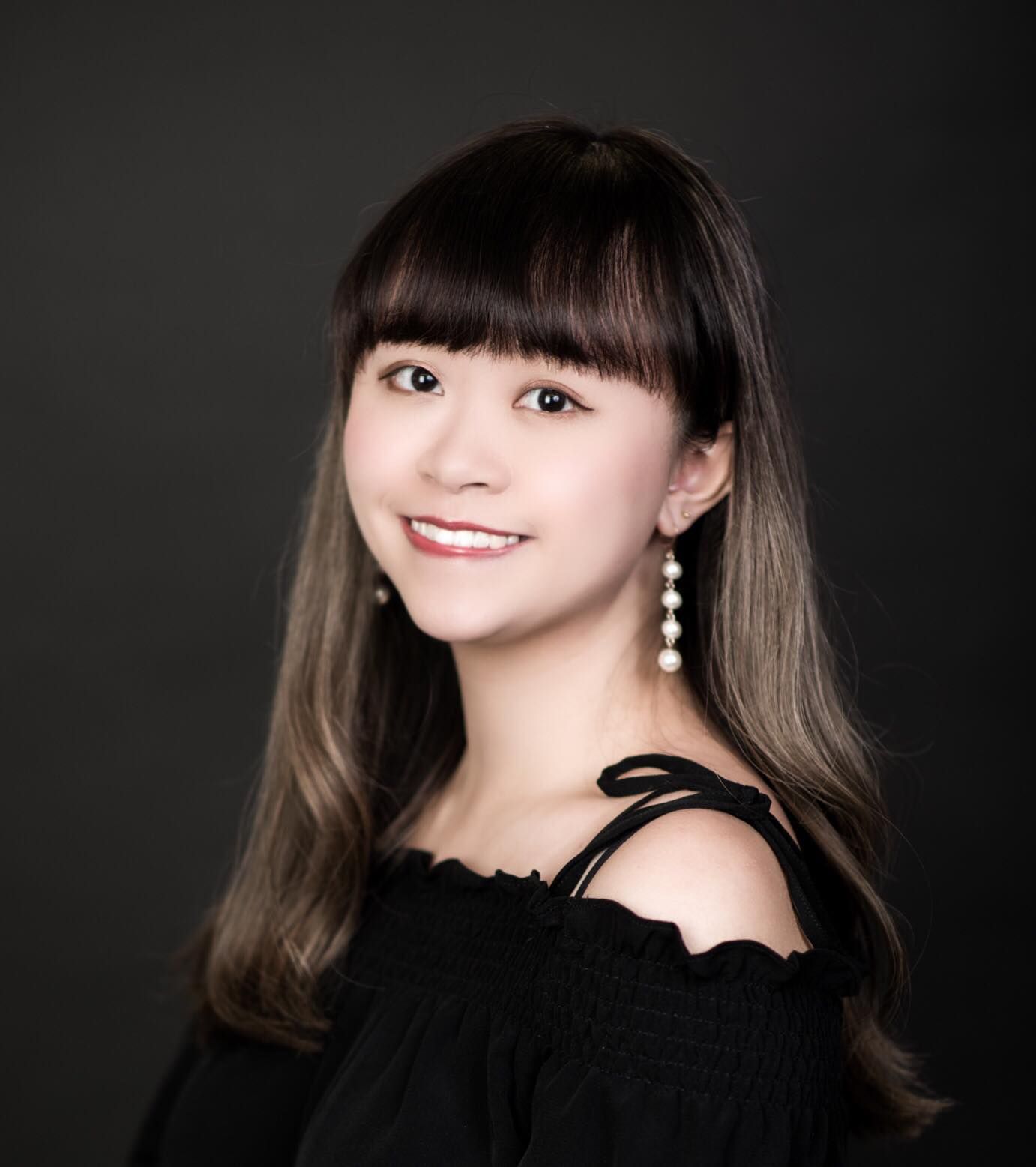 By Helen Yu
July 26, 2021
All egg waffles are good, but only a few are great. We have curated a list of places to get a taste of the best egg waffles in Hong Kong—including both traditional flavours and modern varieties
Much like siu mai and cheung fun, egg waffles are synonymous with Hong Kong and have long been one of the city's most iconic and well-known street food snacks. Affectionately called gai daan zai by local food lovers, these bubble-shaped waffles are favoured for their rich egg fragrance and distinct texture: crispy on the outside, warm and fluffy inside—that makes for the best grab-to-go treats to satiate your sweet cravings.
And thanks to the ubiquity of street food stalls, egg waffles can be easily found everywhere—with that said, trying to find the most delicious creations can be a pretty overwhelming experience. So, to help you narrow it down a little, we've prepared a list of the very best places to get egg waffles in Hong Kong. Whether you are craving original egg flavours or modern varieties featuring flavoured fillings, here are the eateries that truly do the local snack justice.  
See also: 11 Best Dai Pai Dongs In Hong Kong
If you ask any local foodie where the best gai daan zai in town are, you're bound to hear the question, "Have you been to Mammy Pancake yet?" With over ten years of experience under its belt, you can trust that this Michelin-recommended establishment knows a thing or two about crafting quality egg waffles.
Using only the freshest ingredients without any artificial colourings or fillings, this place is best known for its wide selection of delicious flavours—ranging from the traditional egg flavour to unique options including chocolate chips, fresh lemon, and pandan chiffon. There's also a host of interesting savoury flavours such as double cheese, sea salt seaweed and sweet corn, and pork floss to delight the modern palate.
Mammy Pancake, various locations across Hong Kong; mammypancake.com.hk
See also: Where To Find The Best Cart Noodles In Hong Kong

Tai O Wah Kee's egg waffle is legendary and people come far and wide for a bite. With a sole focus on traditional flavour and dedication to making it the best, this quaint little spot sets itself apart with its egg puffs crafted on a charcoal grill. Their special recipe gives the classic snack that extra crispiness and a distinct, soft smoky flavour, delivering the kind of taste that's worth shouting about.
Tai O Wah Kee, G/F, 121 Shek Tsai Po Street, Tai O, Hong Kong
See also: Neighbourhood Guide: What To Eat, Drink And Do In Tai O
Unlike the name suggests, there's nothing low-key about this place as long queues are a common sight here—thanks to its incredibly delicious egg waffles and warm hospitality. Always served fresh and piping hot, Master Low-Key's egg puffs are served with a glorious golden colour, with a super crunchy crust and fluffy texture in the middle.
In addition to the classic flavour, they also offer an array of unconventional varieties featuring fillings such as apple and plum powder, chocolate and hazelnut, as well as spicy sausage and black pepper. The Hong Kong-style golden waffles are equally amazing here—thick layers of square-patterend waffles blanketed with salted egg yolk, condensed milk and sugar. Bliss.
Master Low-key Food Shop, Shop B3, G/F, 76A Shau Kei Wan Main Street East, Shau Kei Wan, Hong Kong, +852 6601 5300 
Located inside Tai O Lau in Sai Wan Ho, a popular street food market packed with snack stalls serving up authentic local and Asian eats, Hung Kee Top Quality Egg Waffles has a reputation for offering traditional, no-frills egg waffles.
Their original flavour is a must-try, featuring a rich egg fragrance and a crispy crust and fluffy interior without being soggy. If you're feeling peckish, be sure to also try their signature Hong Kong-style waffles.
Hung Kee Top Quality Egg Waffles, Shop A34C, Tai On Lau, 57-87 Sau Kei Wan Road, Sai Wan Ho, Hong Kong, +852 2886 4422
See also: Neighbourhood Guide: What To Eat, Drink And Do In Sai Wan Ho
Known for its plethora of Thai restaurants, Kowloon City is probably not the first place that comes to mind when thinking about the best Hong Kong eats, but there's a hidden gem in the hood that serves up surprisingly good egg waffles: Heng Fat Gai Daan Zai.
The eatery is famous for its original flavour, but you shouldn't miss out on their innovative house specials too, including fresh taro, red bean, pumpkin, sweet potato and durian. No matter which flavour you choose, you can expect fresh, delicious egg waffles prepared with the best possible ingredients.
Heng Fat Gai Daan Zai, Shop 1, G/F, Hillside Villas, 64 Nga Tsin Wai Road, Kowloon City, Hong Kong  
See also: Kuih: What Is It And Where To Try It In Hong Kong
Boasting three branches across the city, Lee Keung Kee is the perfect spot for enjoying snack breaks or late-night meals. Aside from its tempting selection of local street food such as cheung fun and curry fishballs, this Michelin-recommended eatery is loved across the city for its egg waffles.
They only have the original flavour on their menu, but it does deserve a spot in our roundup for its authentic approach to crafting the snack with carefully chosen ingredients. Complete with a crunchy exterior and sponge cake-like interior with just the right amount of sweetness, their egg waffles are one of the most classic creations in Hong Kong that will offer you a taste of nostalgia, taking you back to your childhood. 
Lee Keung Kee North Point Egg Waffles, 492 King's Road, North Point, Hong Kong, +852 2590 9726
Lee Keung Kee North Point Egg Waffles, 178 Nathan Road, Tsim Sha Tsui, Hong Kong
Lee Keung Kee North Point Egg Waffles, Shop 11, 1/F, Po Lam MTR Station, Tseung Kwan O, Hong Kong
No 'best of' list for egg waffles would be complete without including More Eggettes. The shop has made a name for itself with a diverse selection of unconventional flavours—from honey to orange chocolate and cheese and pork floss.
Among the unique offerings on the menu, the sweet potato starry waffle is undoubtedly the star of the show—each comes with Honey Stars cereal fillings that make for a delightful treat. Pair your choice of waffle with a cup of their signature bubble milk tea and thank us later.
More Eggettes, Shop 16A, G/F, Hong Keung Mansion, 32-34 Hong Keung Street, San Po Kong, Hong Kong, +852 9208 8979
More Eggettes, Shop B2, G/F, 17 Yu Chau Street, Prince Edward, Hong Kong
See also: The Best Cantonese Desserts To Try In Hong Kong
BB Gai Daan Zai has been churning out quality egg waffles for the lucky locals of Chai Wan for many years. This mainstay crafts the kind of egg puffs that turn heads—whether it's the standard egg flavour or inventive takes featuring ice cream, their creations are always fresh and fluffy.
People not only raved about the signature Belgium chocolate puffs for its generous amount of fillings, but also its artfully arranged egg puffs with strawberry sauce and ice cream—an eye-catching, indulgent treat that ticks all the boxes. There is usually a 10 to 15-minute wait, but the quality always makes up for it.
BB Gai Daan Zai, Shop 413, G/F, Lok Hin Terrace, 350 Chai Wan Road, Chai Wan, Hong Kong  
See also: Malay Sponge Cake: Where Is It Really From And The Best Places To Try It In Hong Kong